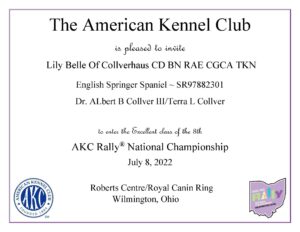 Yesterday, Lilly Belle, along with all the other AKC registered dogs eligible, received an invitation to the AKC Rally National Championship to be held on July 8, 2022. You can read about the championship at the AKC's Rally National page.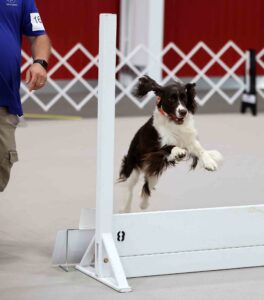 Rally is an obedience sport for dogs that uses a course with signs that indicate what the dog is supposed to do. Some of the signs below.
Rally is a great obedience sport. You will spend a lot of quality time with your dog becoming proficient in rally.
We are happy Lily was invited. We aren't sure if we can attend this year due to the puppies.