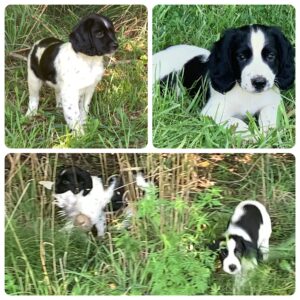 Our Friends Danielle Oliver & Lawrence Oliver bred a litter of six field bred English Springer Spaniels. The litter whelped on June 12, 2022. Four of the six puppies are accounted for. Two puppies, Gilligan and Thurston are available for purchase. The asking price is $1200. If interested, you can contact us at Three Doves or send Danielle Oliver an email — [email protected]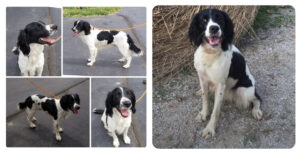 The sire (on the left) is Brodie (Windrifts Big Brother of Horsecreek) and the dam (on the right) is Justice (Ferndelle's Sweet Revenge of HCR). The puppies come from a long line of Senior and Master Hunters along with some Field Trial Champions in their line.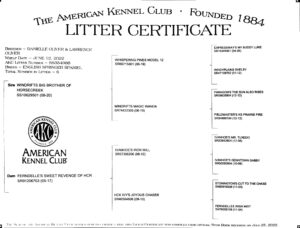 Here is a short video showing some of the work the puppies can do.