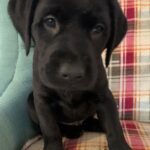 One big concern for new pet owners is your puppy's health. What is best? There are a lot of options out there and it's one of those things that is good to have in place before you bring home your new puppy. Our puppies are health tested, but accidents do happen, and having some kind of insurance can save your dogs life and your pocketbook.
Our pups are registered through the AKC. Part of this is a free 30 day AKC Pet Insurance program. We have the information in your packets, but there are also links so you can view it online.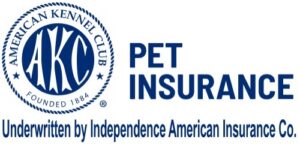 There are a lot of pet insurance companies out there, and they offer a variety of different services. Also included in the go-home packet is a Trupanion pet insurance offer. It too starts with a Free 30 day trial.
There are lots of other insurance offers out there, these are only 2 which we are including in our packets. The main thing that you need to remember is that these need to be activated the day or day after your puppy goes home. This means you should do your research now, so that your pup is covered.
We will be taking the puppies to be checked by a vet before going home. They will be verified free of any known defects, up to date on vaccinations and deworming. We also have eye and hip guarantees in our contracts. While we stand behind our lines as being healthy, accidents do happen, and that's why insurance is a good idea.